Lisa Rogers is a licensed NYC-based therapist offering Virtual Counseling.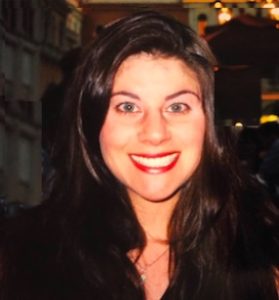 Currently Lisa Rogers works with patients locally in New York City (Manhattan) as well as around the world via her secure virtual counseling platform. Lisa Rogers works with individuals, couples, families and groups from a variety of contexts. Many of Lisa's patients come from within the artist community, film industry or are expats living abroad taking advantage of virtual counseling options.
Upon arriving in NYC a city full of vitality and culture Lisa has been providing a combination of all her years of training since 1993 tailoring specific treatments based on the individual needs and challenges of my patients; facilitating healing. Lisa makes every effort to accommodate the busy schedules of her patients by offering evening and Saturday appointments.
Lisa Roger's current therapy approach uses the latest methods including: Psychodynamic Therapy, Cognitive Behavioral Therapy, and Dialectical Behavioral Therapy. Individual, family, couples, marriage and group therapy is now available in person in her Manhattan offices or online in selected states. .
In addition to being a trained therapist in clinical issues such as depression and anxiety, Lisa has done extensive training in substance abuse, addiction, Methadone and Suboxone treatment (Medication Assisted-Treatment-Counseling Only) in the Hollywood community. She also has worked within the school systems in Los Angeles and Palm Springs with  children and adolescents dealing with ADD/ADHD, learning disabilities, Autism/on the spectrum/Asperger's and school behavior issues.
Lisa Rogers completed her undergraduate work at The University of Southern California, with a Bachelors degree in Psychology. Graduate work was done at Pepperdine University in Malibu California with a Masters in Clinical Pscyhology with an emphasis in Marriage and Family Therapy.
Lisa Rogers has completed in-depth training in mindfulness, sandplay therapy, art therapy, play therapy, parent training, and social skills training that was done in Los Angeles, Chicago, and Houston in the school system, inpatient/outpatient treatment and also in private practice. Having worked with patients with psychiatric illness in day treatment facilities / partial hospital programs/outpatient/private practice, in Los Angeles, Chicago, and Houston Texas.
Lisa also has completed extensive training working with geriatric patients and their families; who are suffering from long-term illness, terminal illness, and dementia/memory impairments in Chicago,  Houston, Hollywood, and Los Angeles California in inpatient/outpatient/and private practice.
Master of Arts, Clinical Psychology, Emphasis Marriage and Family Therapy
Pepperdine University, Malibu California
Bachelor of Arts, Psychology
University of Southern California , Los Angeles California
New York – Licensed Marriage Family Therapist #001034
New Jersey – Licensed Marriage Family Therapist #37FI00197100
Texas – Licensed Marriage Family Therapist #201088
Texas – Licensed Professional Counselor #19332
California – Licensed Marriage Family Therapist #LMFT43013
Florida- Licensed Marriage Family Therapist #MT3903
Georgia- Licensed Marriage Family Therapist #MFT001927
Illinois – Licensed Professional Counselor #178.000647
Vermont – Licensed Marriage and Family Therapist #100.0130890
Zur Institute – Certificate Program in Telemental Health and Digital Ethics
Zur Institute – Telemental Health Issues During COVID-19 Emergency Response
Telehealth Certification Institute, LLC – Telemental Health Counseling Essentials and Ethics Online- Certificate
PESI Institute – Certificate in Mindfulness & Meditation in Clinical Practice
PESI Institute - Certificate in Certified Dialectical Behavior Therapy
Give An Hour Foundation – Volunteer Therapist.
Sandplay Therapists of America - Associate Member
American Association for Marriage and Family Therapy - Clinical Fellow
California Association of Marriage and Family Therapy - Clinical Member
Houston Group Psychotherapy Society - Clinical Member